Cashless vending machines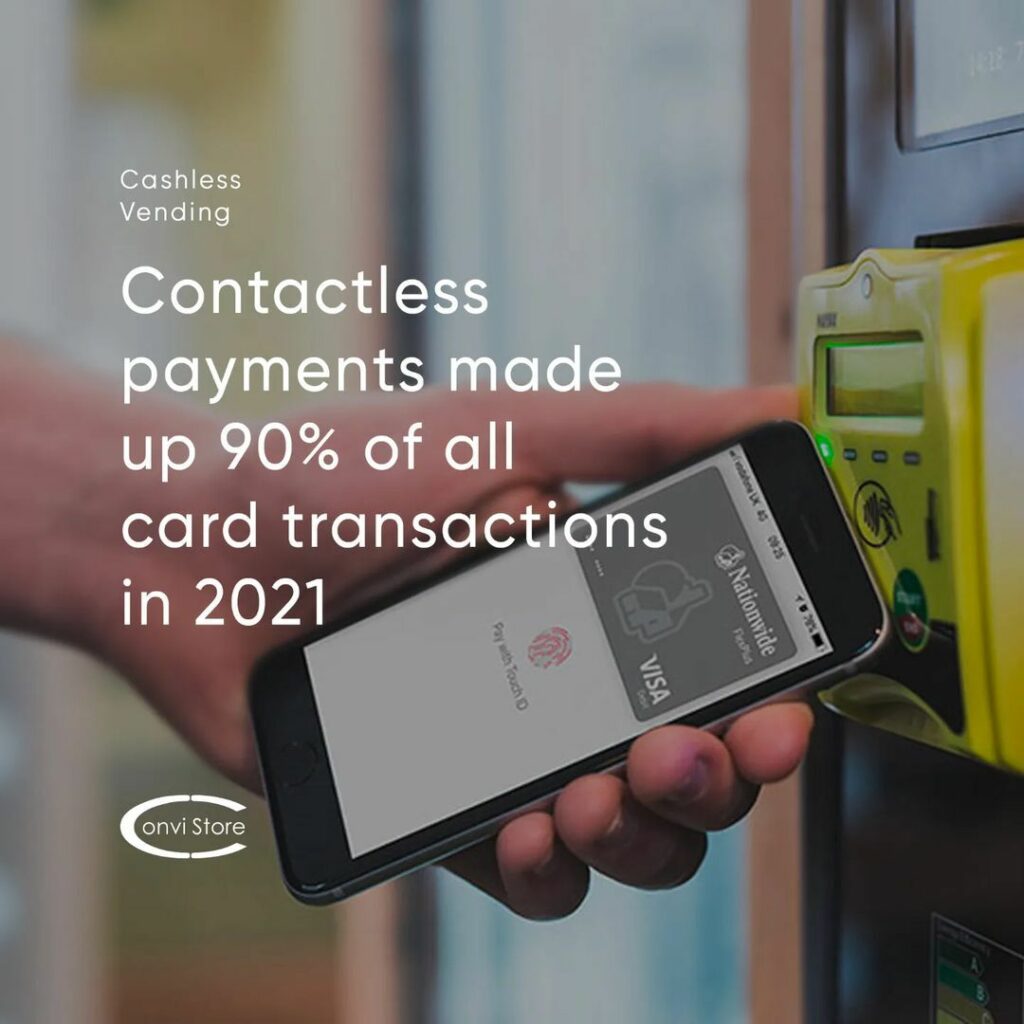 Contactless is the way forward! In 2021, contactless payments made up 90% of all card transactions. Cash was used for just under a fifth (17%) of all payments in the UK.
Cashless vending machines are currently seen as a great option for businesses as they offer easy, hygienic, fast purchasing that is convenient for the customer. Our machines have the option of contactless payments, making for a smooth transaction.